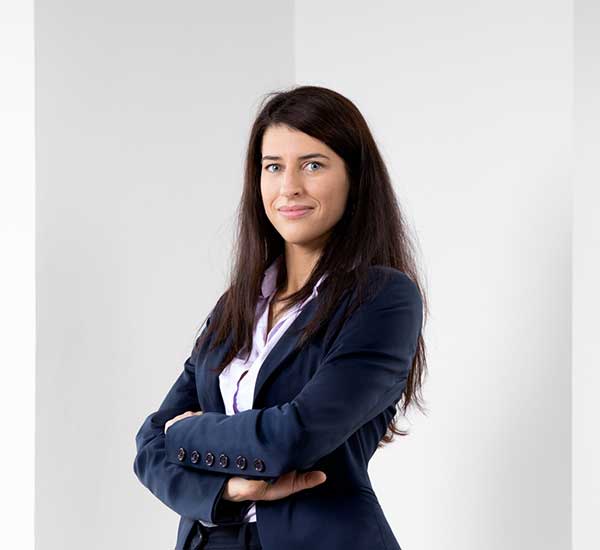 Biography
Born on 13 July 1988, enrolled in the Turin Bar Association since 2016.
Professional Experience
Eugenia Ravezzani has been working with Studio Sindico since 2013 and became a partner of Studio Sindico e Associate in 2020. Her practice focuses on intellectual property law, with particular reference to the judicial and extrajudicial protection of patents and trademarks, including oppositions before the EUIPO.
She has gained significant experience in advising businesses in the field of civil law (including debt collection) and commercial law, with particular attention to lease agreements for non-residential use, franchising, procurement, and international distribution, also in English.
Education
In 2020, in order to increase her knowledge of corporate and contract law, she attended and graduated from the National School for Corporate Law organised by AIGI (Associazione Italiana Giuristi d'Impresa).
She graduated in 2013 from the Faculty of Law of the University of Turin, with a thesis on civil procedural law under the guidance of Prof. Eugenio Dalmotto, focusing on a topic related to intellectual property law.
During the last academic year, she carried out an internship at the Court of Turin and worked alongside a magistrate of the Specialised Section on Intellectual Property (now "Tribunale delle Imprese").
During her university career, she participated in the Erasmus programme, spending a year as a student at the Universidade Católica Portuguesa, Lisbon.